Chants / Nestle / Tony Barba
Concert featuring new and unreleased music from acclaimed musicians. 
Producer/drummer. Releases on Astral Plane Recordings/Hush Hush Records/#FEELINGS/Dutty Artz.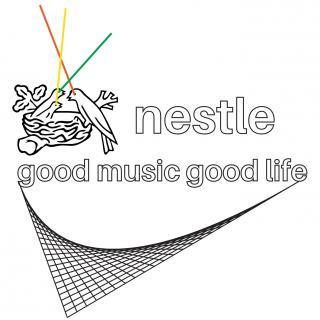 The Nestle trio exists in performance.
The Nestle trio is listening.
The Nestle trio is a realization of visions.
The Nestle trio is an expression of being through doing.
The Nestle trio of Robert Lundberg, Ryan Packard, and Cyrus Pireh respectively assemble an instrumentation of double bass and electronics; percussion, accordion, and electronics; and 9-string electric future lute to execute this performance.
To live and thrive in the current situation invokes a certain music: not a music to put on as background or a music to wear as a shirt or badge and gain entry into social sets.
A music that is the result of doing. 
A music that is the result of people. 
A music that exists as proof of existence.
After residing in New York City and Chicago for the past fifteen years, saxophonist/composer Tony Barba relocated to Madison, WI in the summer of 2013 where he has quickly been making a significant impact on the local music scene. Tony's career has spanned many genres and bands, wether it be leading his own groups or freelancing as a much in demand sideman. Tony is also a current member of the Youngblood Brass Band, which has released six studio albums and has performed all over the world.
Ready to Visit?
Arts + Literature Laboratory is located in Madison's Schenk-Atwood neighborhood at 2021 Winnebago Street, Madison, Wisconsin 53704.
Gallery hours are Tuesday-Saturday 11am-3pm during exhibitions or by appointment. Please check the exhibitions calendar before planning your visit, as the gallery is closed between exhibitions and other schedule changes are posted here.