NINETEEN THIRTEEN
Join us for a concert by NINETEEN THIRTEEN on Friday, October 28 at 8pm. $6 at the door.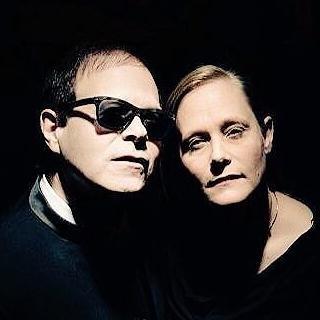 Cellist Janet Schiff and Percussionist Victor DeLorenzo (​founding drummer of ​Violent Femmes) create the bold and vibrant new sound of NINETEEN THIRTEEN.
A cello made in Romania in the year 1913 and a set of drums made in modern day America entertain each other in a haunting, melodic dance that suggests mystery, romance and future thought​.​ Original​ ​compositions and looping are by Schiff while beat brushes and ​vocals ​​are by DeLorenzo.
The cello is from 1913​ but​ the music is from today!


NINETEEN THIRTEEN won a Wisconsin Area Music Industry Award for Jazz Artist of the Year and were featured on Fox Channel 6, The Arts Page on PBS and Wisconsin Public Radio's "Lake Effect". As a very busy chamber rock ensemble, NINETEEN THIRTEEN has performed at BMO Harris Pavilion, Milwaukee Art Museum, Bastille Days, Summerfest, The Pabst Theatre, The Pfister Hotel, Turner Hall, The Museum of Wisconsin Art, and Racine Art Museum, all in the past year!
Ready to Visit?
Arts + Literature Laboratory is located in Madison's Schenk-Atwood neighborhood at 2021 Winnebago Street, Madison, Wisconsin 53704.
Gallery hours are Tuesday-Saturday 11am-3pm during exhibitions or by appointment. Please check the exhibitions calendar before planning your visit, as the gallery is closed between exhibitions and other schedule changes are posted here.